Who We Are
FCET, Inc. (FCET) is a private, closely held company that has developed ground- breaking, performance-tested, patented fuel cell technology.
FCET's record-breaking low operating temperature for its fuel cells allows it to cut the cost of producing them to about half the costs of competitors, and it overcomes the challenges that competitors face with a fuel cell's rapid material degradation from high operating temperatures.
In short, FCET can produce a simpler, less expensive, and more efficient product than its competitors.
And because FCET's patented technology is scalable up and down, the number of potential applications is large, and the company can target a wide range of multi-billion- dollar industrial sectors globally—many of which are not open to higher-cost competitors.
Perhaps most important of all, FCET's numerous patents will protect over the next ten+ years the $16 million it has invested to date to acquire, develop, test, and perfect its fuel cell technology.
FCET is now transitioning into the business-planning phase in order to turn a profit on what it has accomplished technologically. The company now is focused on producing prototype "demos" so that they can be deployed and tested in several industry sectors, generating sufficient orders and strategic alliances around the world to justify building a mass production facility in the United States.
As it heads to commercial launch, FCET will also build out a topflight team qualified to manage the business aspects of generating profits in an emerging fuel cell industry that has to date not been profitable.
FCET has operated for over a decade "under the radar," but recent press releases generated meaningful inquiries from major players in both private industry and the public/governmental sectors, both domestically and internationally.
FCET is close to completing the final phase before launch into the marketplace, building scaled-up demos and providing further testing verification from some of the world's most widely respected independent testing laboratories. This makes for exciting times for the FCET family, including shareholders, present and future.
Kathy Ireland Interviews FCET CEO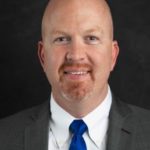 Matt Ferguson, Advisory Board Member (Elect)
Mr. Ferguson has experience in the oil field market space that FCET is about to enter.  FCET's initial market entry will be in the oil and gas space. Mr. Ferguson is positioned to deploy one or more of FCET's fuel cell systems at Viceroy Petroleum (discussed below) well sites.  Having a demonstration site proving the viability of FCET's fuel cell system and the diminution of methane gas emissions is an important benchmark for 2019.  Since Mr. Ferguson worked for ExxonMobil after graduating A&M he has the experience to deal with customers both from small family-owned production assets and large tracts held by corporations. He also brings to FCET's management team an engineering skill set critical to the manufacture, installation, and maintenance of fuel cell systems in the energy space and other markets. For the past 16 years Matt Ferguson has accumulated back-office experience as President of Viceroy Petroleum – managing vendor accounts, legal affairs, general accounting practices, finance, communications, governmental and security concerns as well as human resources.  Mr. Ferguson has experience managing tens of millions of dollars of production equipment and assets in excess of $70 MM, and has been involved in developing quality control protocols and the procedures for installing and maintaining oil and gas production processes at over 350 oil and gas production sites.
---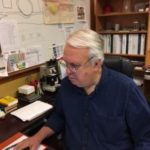 Mikhail Pozvonkov, Executive Vice President and Chief Scientist; Board Member, PhD
Mikhail Pozvonkov has served as Chief Scientist and as a member of the Company's board of directors since 2011. Dr. Pozvonkov is the principal inventor of all C3 and FCET fuel cell patents. Dr. Pozvonkov has been instrumental in the development of all C3 and FCET technologies over the last 17 years. Dr. Pozvonkov studied chemistry, mechanics, and cryogenics at Moscow University of Chemical Engineering. After graduation, he worked in the Solid-State Physics Department of the Kurchatov Institute for Atomic Energy, a world-renowned national laboratory in Russia comparable to Oak Ridge National Laboratory in the U.S. Dr. Pozvonkov conducted R&D for 22 years in fields such as low-temperature physics, superconducting materials, high magnetic field systems, and heat transfer in super fluid helium. He was twice recognized as Scientist of the Year by the Kurchatov Institute, and was also awarded a bronze medal at the Soviet Union Scientific Show for his work on the world's first "Superconducting Plasma Fusion Tokamak T7 Reactor." Dr. Pozvonkov worked in R&D for the Minnesota Valley Engineering Company and then the testing department of Siemens Energy and Automation after immigrating to the United States in 1993. Dr. Pozvonkov and Mr. Deininger met in 1994 and have worked together ever since.
---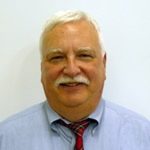 Paul Fisher, Vice President of Manufacturing and Marketing; Chairman of  the Board; Board Member
Paul Fisher has served as Vice President of Manufacturing and Marketing and as a member of the Company's board of directors since 2014. As Vice President of Manufacturing and Marketing, Mr. Fisher has guided the development of FCET's solid oxide fuel cell in the lab and steered the final product towards a design that can be scaled-up easily and cheaply with inexpensive materials and off-the shelf manufacturing equipment. Mr. Fisher's wide range of experience with manufacturers and laboratories make him uniquely qualified for this critical function.
Mr. Fisher's experience in the design of manufacturing processes includes:
Business Manager of Electronics at Liquid Control Corp., where he was responsible for sales and marketing of automated meter-mix-dispense equipment to electronics manufacturers worldwide (including those involving vacuum application), for management of the electronic application engineering department, and for preparation of equipment price proposals and quotations. Vice President of Hedrich Vacuum Systems North America (US and Germany), where he managed all North American business (marketing, sales installations, shipping, spare parts, technical service, trade shows, etc.) and sold highly automated and customized production equipment to companies such as Delco (General Motors), Ford, Diamond Electric (Chrysler), Bosch, General Electric, ABB, Siemens, and Schneider.
Mr. Fisher's laboratory background includes service as:
Operations Manager, International Research Center at Courtaulds Aerospace, where he reported to the senior corporate vice president of technology and, among other things, renovated the entire corporate R&D lab facility in Burbank, CA. Technical Supervisor, Dielectric Liquids & Optoelectronic Products at Ciba Geigy Corp., where he was manager of chemists and technicians conducting research and development on formulated resins sold to electronic device manufacturers (e.g., Hewlett-Packard, IBM, Siemens). Senior Research Associate, Electronic Materials Group at Stauffer Chemical Corp., where he was the inventor on U.S. Patent 4,761,335 for transfer metallization of thin film sputtered copper (for finer line/space flexible electronic circuitry) while developing such products as transfer-metalized thin- film circuitry and wafer-dicing/die-attach film for companies such as National Semiconductor and IBM. Director of Thin Film Technologies at C3, where he investigated the technical and market applications for C3's unique thin-film application techniques in areas such as solid oxide fuel cells, thin-film photovoltaic solar cells (principally, 'CIGS'), quantum-dot PVs, printed electronics, light-emitting diodes (LEDs and OLEDs), energy-storage devices (batteries), photonic devices, memory devices (microelectronics), and others. Mr. Fisher was named a co-inventor on one of C3's solid oxide fuel cell patents.
---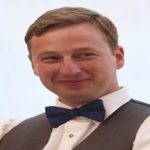 Kevin Baarson, Director of DoD Marketing,
Kevin Baarson served part-time in 2017-18 as a consultant developing a plan to insert FCET's fuel cell systems into the DoD at several mission critical sites. He plans to become a full-time employee upon his expected return from overseas military duty in February 2019. Mr. Baarson has more than 13 years of leadership experience in logistics and operations with the US  Army. He has served all over the world in various capacities, most recently as the Command Theater Airdrop Advisor for CENTCOM and Director of a Theater Operation in South
west Asia. Mr. Baarson has a B.S. in environmental science from the University of North Carolina – Wilmington. He also has an M.B.A. and an M.S. in finance from Northeastern University. Mr. Baarson holds a certificate in Geographic Information Systems, has a Hazardous Waste & Emergency Operations Certification, and has completed Lean Six Sigma and APICS training.
---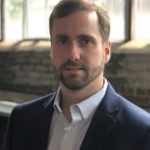 Brian Long, Director of Business Development and Government Affairs
Brian brings with him years of experience in the Washington, DC political world, having worked in the United States Senate, for presidential and congressional campaigns, and in a government affairs role representing Fortune 500 companies before Congress and the Executive Branch. One of the many energy industry clients with which he was engaged remains a major player in the fuel cell industry. In his business development and government affairs role Brian develops strategic partnerships in related industries and key relationships with those on Capitol Hill and beyond. Brian can be reached at brian.long@c3-fcet.com.
BOARD OF ADVISORS
FCET has established a Board of Advisors, whose members will assist with the Company's strategic direction. This Board may be expanded and is currently composed of the following persons.
Ronald Schutz
Ronald Schutz founded SMART Group Houston and developed the trademarked SMART Process for overcoming financial planning obstacles after spending a career guiding individuals in investments. Mr. Schutz spent two decades in the financial services industry helping clients understand and plan for their financial futures.  He holds a B.S. in mechanical and nuclear engineering from the United States Merchant Marine Academy and an M.B.A. from New York University. Mr. Schutz is an investor in both C3 and FCET.
---
Vicki Keiser
Vicki Keiser is an experienced CPA in financial practices. She spent 34 years at Deloitte + Touche helping senior executives and health care companies identify and implement enhancements to their accounting practices. Mrs. Keiser is a board member for several organizations, providing guidance in finance and accounting. She holds a B.A. in biology and an M.B.A. from the University of Texas at Austin. She is an investor in FCET.
---
Mike Crifasi
Mike Crifasi is president of CEI Financial Planning, Inc., a Registered   Investment Advisor, and past chairman and president of the Georgia Society of Certified Financial Planners. In 1984, Mr. Crifasi co- founded Investor's Trust and Bank and served as director. He retired from IBM in 1988 after 21 years as the Consulting Finance Industry National Marketing Representative. Mr. Crifasi holds a B.S. in industrial management from The Georgia Institute of Technology, with emphasis in chemical engineering. He is an investor in both C3 and FCET.
---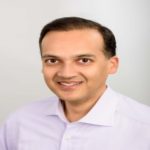 Neal Mitra
Neal Mitra served from 2014-2016 as the company CFO and is currently the CEO of AKJ Crypto plc, a hedge fund platform and fund-of-funds focused on the emerging cryptoeconomy.
Mr. Mitra has more than 20 years of experience as a corporate advisor,  venture capitalist, and private equity investor. He previously worked with two equity fund managers that collectively deployed over $300 million across a range of venture capital, growth equity, and leveraged buyout transactions. Mr. Mitra began his career as a management consultant with McKinsey & Co. and Monitor Group, serving multi-national clients in the U.S., Europe, and Southeast Asia. He has an MBA from Stanford University Graduate School of Business, and master's and bachelor's degrees in mechanical engineering from the Massachusetts Institute of Technology.