Who We Are
FCET, Inc. (FCET) is a private, closely held company that has developed ground- breaking, performance-tested, patented fuel cell technology.
FCET's record-breaking low operating temperature for its fuel cells allows it to cut the cost of producing them to about half the costs of competitors, and it overcomes the challenges that competitors face with a fuel cell's rapid material degradation from high operating temperatures.
In short, FCET can produce a simpler, less expensive, and more efficient product than its competitors.
And because FCET's patented technology is scalable up and down, the number of potential applications is large, and the company can target a wide range of multi-billion- dollar industrial sectors globally—many of which are not open to higher-cost competitors.
Perhaps most important of all, FCET's numerous patents will protect over the next ten+ years the $16 million it has invested to date to acquire, develop, test, and perfect its fuel cell technology.
FCET is now transitioning into the business-planning phase in order to turn a profit on what it has accomplished technologically. The company now is focused on producing prototype "demos" so that they can be deployed and tested in several industry sectors, generating sufficient orders and strategic alliances around the world to justify building a mass production facility in the United States.
As it heads to commercial launch, FCET will also build out a topflight team qualified to manage the business aspects of generating profits in an emerging fuel cell industry that has to date not been profitable.
FCET has operated for over a decade "under the radar," but recent press releases generated meaningful inquiries from major players in both private industry and the public/governmental sectors, both domestically and internationally.
FCET is close to completing the final phase before launch into the marketplace, building scaled-up demos and providing further testing verification from some of the world's most widely respected independent testing laboratories. This makes for exciting times for the FCET family, including shareholders, present and future.
Kathy Ireland Interviews FCET CEO
Mark Deininger, Chief Executive Officer; Board Member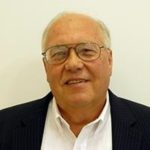 Mr. Deininger has served as CEO and a member of FCET's board of directors since 2014. Mark Deininger has played four key roles as CEO of FCET: (1) overseeing the development and protection of FCET's intellectual property, (2) driving technical development of FCET's fuel cell towards a rapid deployment strategy, (3) fostering relationships with R&D institutions and manufacturers that can serve as strategic partners during the pilot plant rollout period, and (4) designing and implementing a corporate structure capable of attracting capital, manpower and expertise. Mr. Deininger is a named co- inventor on 13 patents or patents pending (five of which are fuel cell patents).
Mr. Deininger was the first American to be invited to engage in the transfer of technology directly from the Russian Space Agency to the US. After acquiring several promising technologies, he founded and served as president and general counsel of the Russian-American Technology Alliance, Inc., and then as president of C3, FCET's predecessor, from 2000 to 2009. Mr. Deininger also served as a member of the Advisory Committee to the High Temperature Materials Lab at Oak Ridge National Laboratory (2006- 2007). Mr. Deininger has served as president of C3 and Holdings since 2011 and was member of the board of directors of C3 from 1999-2009 and 2011-2018. Mr. Deininger had chemistry studies prior to receiving a degree in Economics from Davidson College, N.C. He subsequently received his J.D. degree from the University of Georgia School of Law.
Mikhail Pozvonkov, Executive Vice President and Chief Scientist; Board Member
,
PhD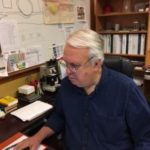 Mikhail Pozvonkov has served as Chief Scientist and as a member of FCET's board of directors since 2011. Dr. Pozvonkov is the principal inventor of all C3 and FCET fuel cell patents. Dr. Pozvonkov has been instrumental in the development of all C3 and FCET technologies over the last 17 years. Dr. Pozvonkov studied chemistry, mechanics, and cryogenics at Moscow University of Chemical Engineering. After graduation, he worked in the Solid-State Physics Department of the Kurchatov Institute for Atomic Energy, a world- renowned  national laboratory in Russia comparable to Oak Ridge
National Laboratory in the U.S. Dr. Pozvonkov conducted R&D for 22 years in fields such as low- temperature physics, superconducting materials, high magnetic field systems, and heat transfer in super fluid helium. He was twice recognized as Scientist of the Year by the Kurchatov Institute, and was also awarded a bronze medal at the Soviet Union Scientific Show for his work on the world's first "Superconducting Plasma Fusion Tokamak T7 Reactor." Dr. Pozvonkov worked in R&D for the Minnesota Valley Engineering Company and then the testing department of Siemens Energy and Automation after immigrating to the United States in 1993. Dr. Pozvonkov and Mr. Deininger met in 1994 and have worked together ever since.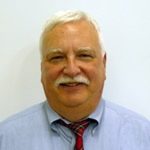 Paul Fisher, Vice President of Manufacturing and Marketing; Chairman of the Board; Board Member
Paul Fisher has served as Vice President of Manufacturing and Marketing and as a member of FCET's board of directors since 2014. As Vice President of Manufacturing and Marketing, Mr. Fisher has guided the development of FCET's solid oxide fuel cell in the lab and steered the final product towards a design that can be scaled-up easily and cheaply with inexpensive materials and off-the shelf  manufacturing equipment. Mr. Fisher's wide range of experience with manufacturers and laboratories make him uniquely qualified for this critical function.
Neal Mitra, Senior Financial Advisor (CFO elect)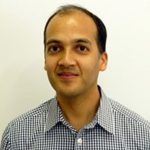 Neal Mitra served from 2014-2016 as the company CFO and has since served as a part-time consultant in the role of Senior Financial Advisor. Mr. Mitra has more than 20 years of experience as a corporate advisor, venture capitalist, and private equity investor. He previously was involved with two institutional equity fund managers that collectively deployed over $300 million across a range of venture capital, growth equity, and leveraged buyout transactions. Mr. Mitra began his career as a management consultant with McKinsey & Co. and Monitor Group, serving multi-national clients in the U.S., Europe, and Southeast Asia. At Monitor, Mr. Mitra helped to launch and expand the firm's global marketing practice.  His experience also includes oversight of global M&A activity for the McGraw-Hill Companies.  He has an M.B.A. from Stanford University and  master's  and bachelor's  degrees in mechanical  engineering from the Massachusetts  Institute of Technology. At M.I.T. Mr. Mitra received the Nissan Fellowship and graduated with Tau Beta Pi, Pi  Tau Sigma, and Sigma Xi academic honors. Mr. licenses. Mitra holds the Series 7, 24, 27, 66, and 79 securities.
Kevin Baarson, Proposed Director of DoD Marketing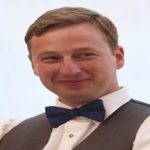 Kevin Baarson served part-time in 2017-18 as a consultant developing a plan to insert FCET's fuel cell systems into the Department of Defense at several mission critical sites. He plans to become a full-time employee upon his expected return from overseas military duty in February 2019. Mr. Baarson has more than 13 years of leadership experience in logistics and operations with the US Army. He has served all over the world in various  capacities,  most recently  as the Command Theater Airdrop Advisor  for CENTCOM  and Director  of  a Theater  Operation in Southwest Asia. Mr. Baarson has a B.S. in environmental science from the University of North Carolina – Wilmington. He also has an M.B.A. and an M.S. in finance from Northeastern University. Mr. Baarson holds a certificate in Geographic Information Systems, has a Hazardous  Waste & Emergency Operations Certification, and has completed Lean Six Sigma and APICS training.